0 Thessaly Diaspora around the world
Our in-person family gatherings
Ireland's President Higgins family message
Our TEDx talk about family gatherings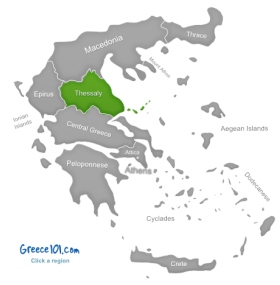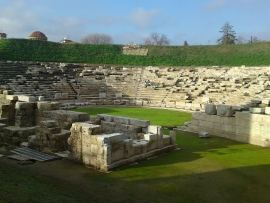 Ancient_theatre_of_Larisa - By The original uploader was Fsb2004 at Greek Wikipedia (Own work)
[Public domain], via Wikimedia Commons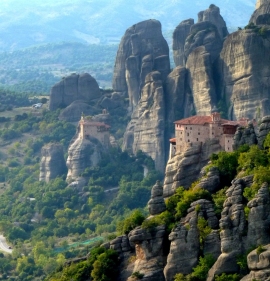 Flickr_-_lo.tangelini_-_Mas_cerca_de_Dios - By lo.tangelini from Soliera / Modena, Italia (Mas cerca de Dios)
[CC-BY-SA-2.0], via Wikimedia Commons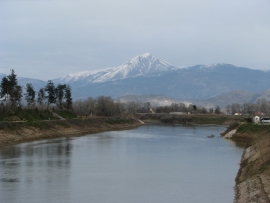 Kisavos_mountain,_Greece - By stefg74 from Abelonas, Greece (Ossa - Kisavos Uploaded by Alaniaris)
[CC-BY-2.0], via Wikimedia Commons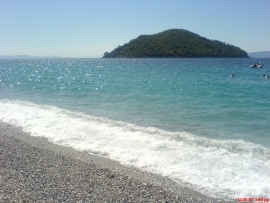 Milia_beach_Skopelos - By John Karakatsanis
[CC-BY-SA-2.0], via Wikimedia Commons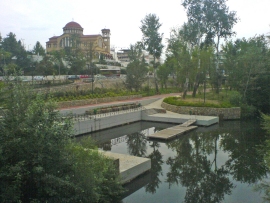 Pinios_river_and_church_of_Agios_Achilios - By Fsb2004 at Greek Wikipedia (Own work)
[Public domain], via Wikimedia Commons
About 730,000 people call Thessaly their home. This region of Greece is located on the East of the Pindus watershed, and extends from Macedonia towards the Aegean Sea. The Sporades Islands are also part of the Thessaly region.
Getting there
Thessaly can be reached by plane, bus, train, and with your own car.
Getting around
Getting around Thessaly is not much of a problem, however, you should be willing to learn the Greek alphabet if you plan on using local bus services.
What makes Thessaly special?
The city of the Argonauts, lush forests, windless bays, beautiful beaches, island escapes, and old ruins: and all of that with hardly any other tourists around. Thessaly is a paradise for tourists, yet you will find that tourists usually end up in other places in Greece. This does not mean that Thessaly is a wilderness in which you will have problems with getting around: not all it. The infrastructure in this Greek region is good, and there are plenty of accommodation providers for every budget to choose from. If you would like everything Greece has to offer, but with less tourists around than in Athens, for example, then Thessaly is one of the regions that might just be the right region for you. From Thessaly, you can also easily get to Macedonia.
What are the places you should not miss in Thessaly?
Mount Kissavos
This majestic mountain faces Mount Olympus (the home of the ancient Greek god and goddesses). The area around the mountain is of exceptional beauty and connected to the goddess Demeter. There are also connections to Hercules and Alexander the Great. The area is protected via the Nature 2000 network. These are some of the activities you might want to try and enjoy while you are in that area (please make sure that you do have the right equipment and experience, or use an experienced guide): climbing, canyoning, mountaineering, hiking, four wheel drive tours, and mountain cycling. If you would like something less active, then you could visit some of the monasteries and temples in the area, as some of them are of big cultural importance and have interesting histories attached to them.
Larissa
For some reason, tourists usually only see Larissa, one of the biggest Greek cities, as a train station along their train trip. However, Larissa is well worth a stop, and a good base to explore the surrounding area. There are many historical monuments, some beautiful parks, and of course a museum in which you can learn about the local history. There is a good local marketplace, many good cafes and bars, and often you will be able to visit one of the local events. There is plenty to do!
Karditsa
You never heard of Karditsa? Don't worry, not many people know this place. This is the place where you want to be if you are on your way to the mountains, and would like to stop in a place that feels Greek because it is not invaded by hordes of tourists even though there are plenty of different accommodation options available. There is a park with peacocks, plenty of entertainment, a church, a folklore museum, and very good cycling in the city and around (you can hire a bike locally).
Trikala
Trikala is the place to go if you love Greek mythology and always wanted to visit the mythological river Lethe (the river does in fact exist though you might not get the same effect from the real river). There are plenty of interesting museums in Trikala (culture, folklore, history), and you should not forget to visit the fortress (if you can plan it, then try to catch the sunset from there).
Sporades Islands
For an island break, you could go and visit one of the Sporades Islands. Golden beaches, clear waters, museums, archaeological sites, friendly locals, marine parks, endangered animal species, hiking, and lovely plants – what more could you want? Be warned though: even though the islands are not as touristy as more popular and better known island groups, you will not be the only person to explore the Sporades, especially if you go there in summer.
Volos
Volos is the city of the Argonauts (you remember Jason and his search for the golden fleece?), but of course it also has a few things that might be of interest to you if you plan on spending some time in Volos. There is a chapel in the Eastern Roman style (Holly Trinity), the ancient city of Dimitrias, the Neolithic settlement of Dimini, the prehistoric settlement of Sesklo, a statue of the Goddess Athena at the railway station, and plenty of other sights a tourists would love to see. In addition, Volos also boasts quite a few good museums – it would be a mistake to think that Volos can be seen and appreciated in just one day.