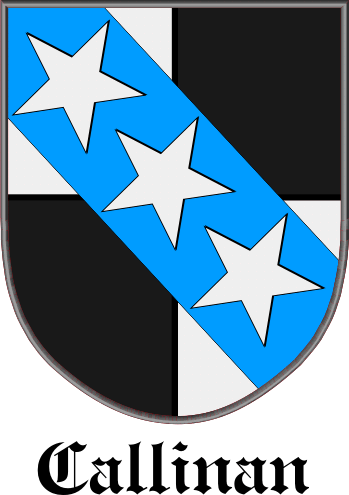 Get this crest printed on...
CALLINAN Family History
This interesting surname is an Anglicized form of the Gaelic O Callanain meaning "descendant of Callanan", a personal name of uncertain origin. The surname is found mainly in county Clare using the spelling Callinan, and in counties Galway and Cork using the spelling Callanan. The main sept was a medical family to the McCarthy's of Carbery, Co. Cork. The surname dates back to the early 15th Century, (see below). Further recordings include one Angus O' Callanan (1475) who was the chief scribe of the Book of Lismore (otherwise called the Book of the McCarthy Reagh). Six of the name bearers appear in King James 1's army list, one being surgeon in Hon...