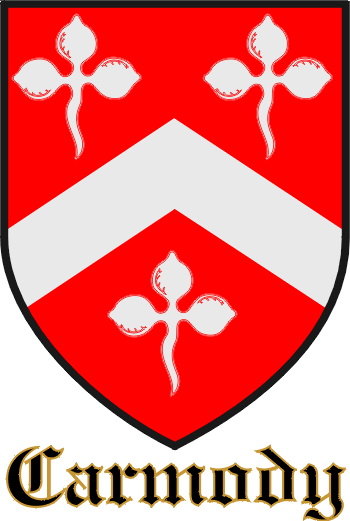 Get this crest printed on...
CARMODY Family History
This is an ancient and hounourable Irish surname. Recorded as Carmody and O'Carmody, although the latter form is now very rare, it derives from the pre 10th century Gaelic O' Cearmada, which translates as the descendant of the black hunting dog. Almost all Irish surnames originate from a nickname description of the first chief of the clan. Some of these are obviously related to "warrior like" activities, some are very personal descriptions such as "Black head" for Kennedy whilst "Wolf cub" for Cannon is not unlike Black hunting dog for this name. Quite why anybody should be so-called is a mystery, and without actually being present when this name was "given" a thousand or more years ago, any observations can only be subjective...