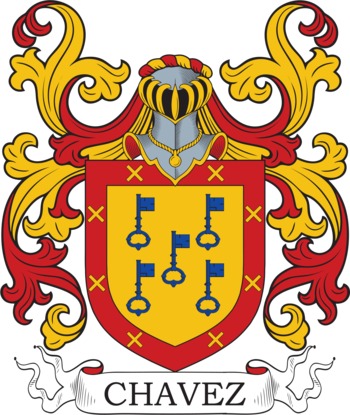 Get this crest printed on...
CHAVEZ Family History
This famous Spanish and Portugese surname found in the spellings of Chavez, Chavey, Chaves, and Chauvey, has at least two claimed possible origins, both from early Hebrew baptismal names. The most usual is as a form of the male given name 'Jaime', the English 'James', and the Italian 'Jacobus' or 'Jacomus'. All ultimately derive from 'Jacob' - meaning 'may god protect'. The American Dictionary of Family Names claims that the second origin is a derivation of 'Isabel', a medieval French female christian name.