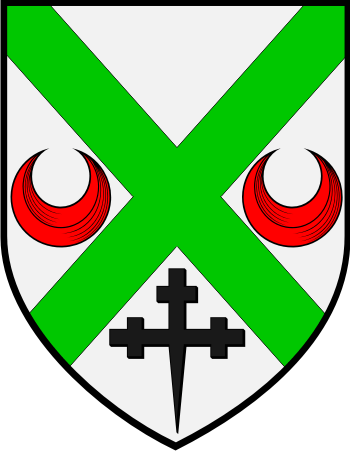 Get this crest printed on...
CLARKSON Family History
This is one of the patronymic forms of the early medieval English surname Clark(e) or Clerk(e). The surname is an occupational term for a scribe or secretary, or in some cases for a member of a minor religious order, derived from the Olde English pre 7th Century "clerec, clerc", priest, reinforced by the Old French "clerc", introduced after the Norman Conquest of 1066, and both derived from the Latin "clericus". The word "clerc" originally meant only a member of a religious order, but since the clergy of minor orders were permitted to marry, and so to found families, the surname became established in the early Middle Ages...