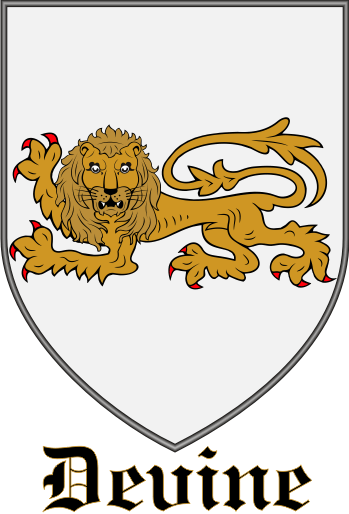 Get this crest printed on...
DEVINE Family History
This interesting and unusual surname is generally accepted as being of Old French origin, and as such was introduced into England by the Normans after the Conquest of 1066. However it is not as simple as that at all. The name is also well recorded in Ireland, and has been since before the 15th century. Whether this is also as a result of a Norman-Welsh "importation" at the time of the invasion by Strongbow, earl of Pembroke in 1169, or whether it is an anglicisation of the Gaelic O'Daimhin, is far from clear. Possibly both may well be the answer. Certainly in England the name is one of that large group of early surnames that were gradually created from the habitual use of a nickname...