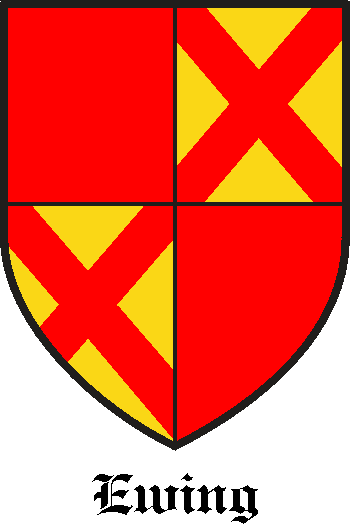 Get this crest printed on...
EWING Family History
This interesting and unusual surname is a patronymic of Ewan, which is of Scottish origin, and is an Anglicized form of the Gaelic personal name "Eogann". This is now generally acknowledged to be a Gaelic form of the Latin "Eugenius", from the Greek "Eugenios", well-born, noble, but it was formerly widely believed to be a form of John, derived from the Hebrew "Johanan", Jehovah has favoured. Attempts have also been made to derive the name from a proto - Celtic name; meaning "born of the yew". The personal name was first recorded as "Ewen" and "Ewei" in the Domesday Book of 1086 for Herefordshire...