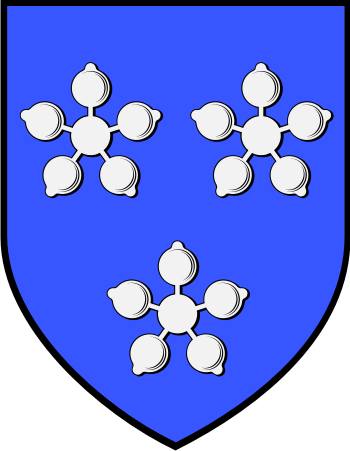 Get this crest printed on...
FRASER Family History
This ancient Scottish clan surname, is widely recorded in the spellings of Fraser, Frazer and Frazier, the latter being an American spelling. Curiously, although alwayts associated with Tweedale, its exact origins remain undetermined. The earliest recorded spelling forms include de Fresel, de Friselle and de Freseliere, indicating a possible French locational origin, however, there is no place in France answering to the spelling. A more likely explanation is that the name is not French at all, since the word 'fraisse' heraldically describes a strawberry, and it is known that early lands of the clan included an area at Neidpath where strawberys grew prolifically...