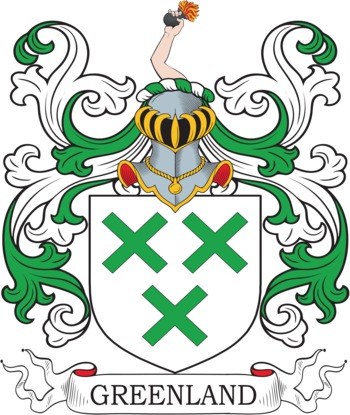 Get this crest printed on...
GREENLAND Family History
This most interesting and unusual surname is probably of English topographical origin from the Old English pre seventh Century words "grene", green and the second element "land", land, hence the name was given to someone who lived near a patch of land left open as communal pasturage, which was a fairly common practice in medieval times. It may also be of English locational origin from places called "Greenland" in Yorkshire, Cornwall and two places in Scotland, in Shetland and near Castletown. The surname itself first appears in the London Church Registers, in the early 17th Century, (see below).