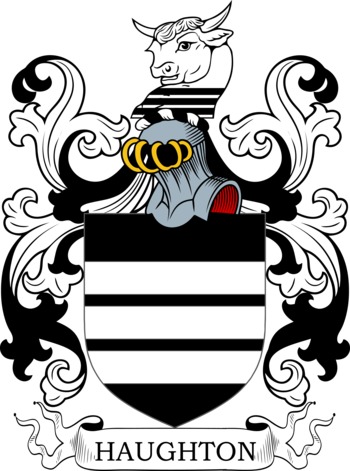 Get this crest printed on...
HAUGHTON Family History
Recorded as Haughan, the rare Haughin, Haughian, and Haughhan, and most often Haughton, this is a multi national and confusing surname. It can be either English, Scottish or Irish and is found in all three countries and in all spellings! It is said that Haughton was originally English and locational from several places called Haughton in the counties of Cheshire, Durham, Lancashire, Northumberland, Shropshire and Staffordshire. If so it derives from the pre 7th century word halh, meaning a nook or valley, and '-tun', a village or settlement.