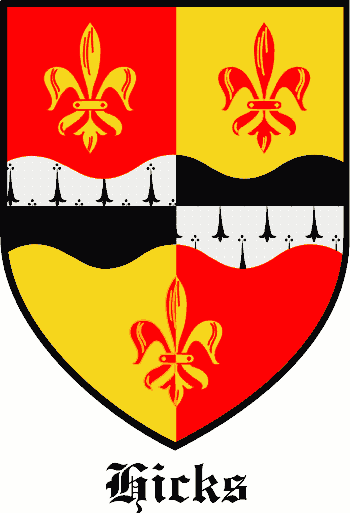 Get this crest printed on...
HICKS Family History
Recorded as Hick, Hicke and the patronymics Hickes, Hicks and Hickson, this is a famous English medieval surname. Derived from the given name Richard, this was a personal name that was occasionally found in England in the pre 10th century, but was mainly popularized as Ricard by the Norman-French invaders after the Conquest of 1066. However the ulimate origin is perhaps surprisingly pre 7th century Old German, and it was then composed of the elements "ric", meaning power, with "hard", brave or strong. The personal name became a firm favourite amongst the native population of England after the reign of King Richard 1st, known as "Lionheart", (1189 - 1199)...