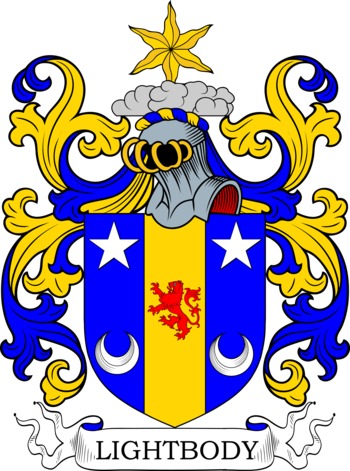 Get this crest printed on...
LIGHTBODY Family History
This is an Anglo-Scottish medieval surname. There are two possible origins and over the centuries the two have often become fused in spelling. Originally if English it is or rather was, probably a nickname, one which on the face of it, described a small person, one who was 'lyt,' meaning little. However given the robust humour of those Chaucerian times anything is possible, and our inclination is to suggest that like the famous outlaw Little John or John Little, this surname referred to a particularly large person! However unless one was present when the name was first 'given', it is almost impossible after some six hundred years and more, to say for certain what was actually meant.