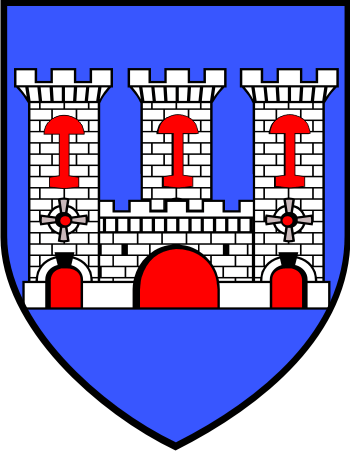 Get this crest printed on...
MACLEOD Family History
This long established and noble Scottish surname is development of the ancient Scots-Gaelic MacLeoid. This is composed of Mac or Mc, meaning son of, and a Norse personal name Ljot-ulf, meaning "ugly wolf". Ljotr was a viking who it is said also held lands in the Isle of Man, and legend has it (quote) "that the MacLeods have a pretension to descend from the old Lords of the Isle of Man, and began early in the 18th century, to add the arms of Man to their coat". The Clan MacLeod are divided into two branches: Macleod of Dunvegan or "Macleod of Macleod", and Macleod of the Lewes, of which the principal branches are Assynt, and Rasaay...