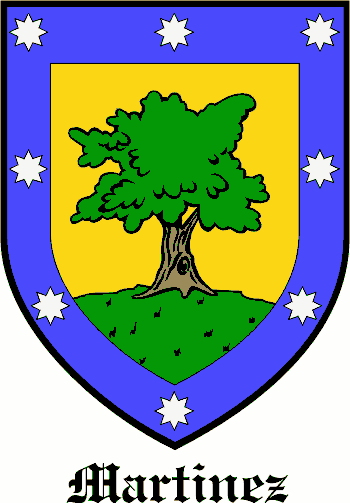 Get this crest printed on...
MARTINEZ Family History
This famous name is a development of the Roman 'Martinus', a personal name derived from 'Mars", the God of war. The spelling here is Spanish, the name in England being normally Martin but also found as the Huguenot Martineau from Poitou, France. Martinez the name is recorded heraldically in Castille, Milan and Sicily. The Coat of Arms for Castille being, 'A green tree an a gold field, within a border of red with knight spurs in Gold'. The first recorded spelling of the family name is shown to be that of Martinez di Castille which was dated 1580, Madrid, Spain during the reign of King Philip II of Spain, 1528 - 1598 Surnames became necessary when governments introduced personal taxation...