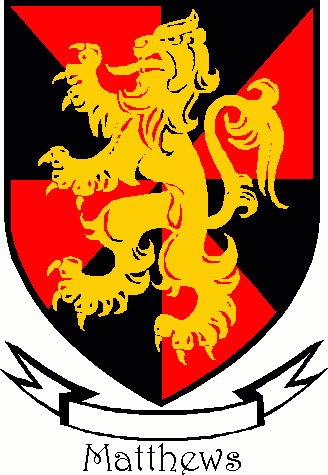 Get this crest printed on...
MATTHEWS Family History
This ancient English and Scottish surname was rarely recorded and never as a surname, before the Norman Invasion of 1066. Its popularity dates from the 12th century when returning Crusaders from the Holy Land gave it to one of their sons in commemoration of the fathers expedition. The derivation is from the Hebrew male given name "Mattathiah" meaning "gift of the Lord". It is first recorded in the Domesday Book of 1086 in the Latin form 'Matthaeus' and in the French spelling 'Mathieu', but neither of these recordings are surnames, but names of priests. The surname is first recorded in the mid 13th Century and early examples include John Mathows of Whitby in Yorkshire in 1395 and Hugh Mathewman in the 1379 Poll Tax rolls, also of Yorkshire...