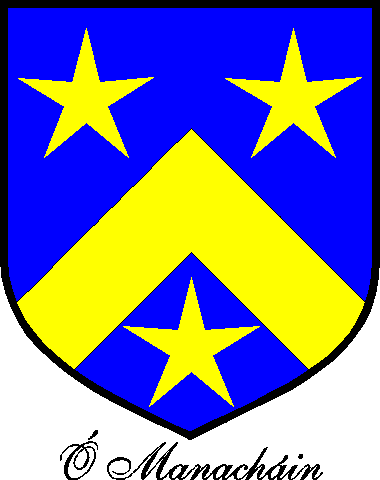 Get this crest printed on...
MONAGHAN Family History
Recorded in several spellings including Monaghan, Monahan, Minihan, sometimes as Minogue and Monk, but more correctly O'Monahan, this is an Irish surname of great antiquity. It derives from the pre 10th century Gaelic word 'manachain' meaning a monk, and hence the use of the English spelling and surname of Monk from time to time. However it would seem that the first chief from whom all later nameholders descended, was perhaps both monk and a mighty warrior of the 9th century. A case of mistaken identity or something more sinister? The history book are silent, but as we know from the famous tales of Robin Hood, the Friar was not above a little swordsmanship when the necessity arose...