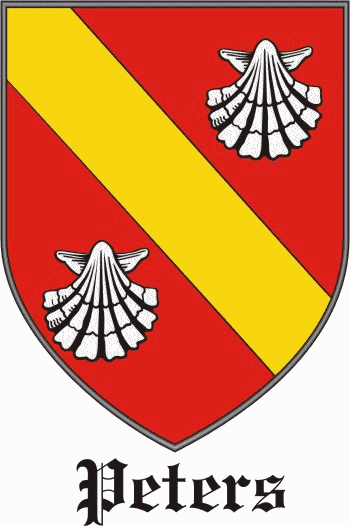 Get this crest printed on...
PETERS Family History
Recorded as Peter, and the patronymics Peters and Peterson, this is a Crusader surname. That is to say it was a name which was originally biblical and was largely introduced into Europe by Crusader knights and pilgrims returning from the Holy Land in the 12th century. It derives from the Greek word "petros", meaning a rock, and is associated with St Peter, the apostle. It first recorded in England as a personal name, at the time there were no surnames, in the Domesday Book of 1086. Today these early Christian names including such forms as Matthew, Mark, Luke and John, although this is more popularly known as the patronymic Jones, form the largest single grouping within the surname listings...