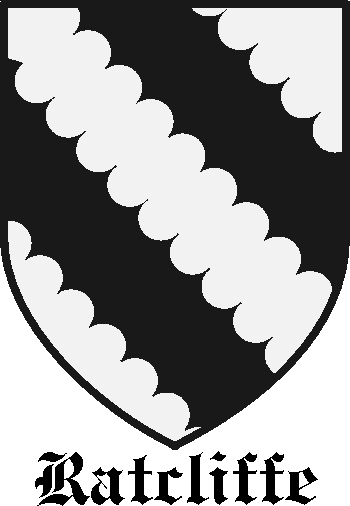 Get this crest printed on...
RATCLIFFE Family History
Recorded in the spellings of Radcliff, Radcliffe, Ratcliffe, Radclyffe, and Radecliffe, this surname is of pre 7th century English origins. It is a locational name from the various places in England such as the villages of Ratcliffe in the counties of Leicestershire and Nottinghamshire, Radcliffe in Lancashire and Nottinghamshire, Redcliffe in Bristol and Warwickshire, Radclive in Buckinghamshire, and Rathclyffe and Rathcliffes in the county of Devon. The place name and hence the later surname, derives from the Old English word 'read' meaning red plus 'clif' meaning a cliff or sometimes a riverbank. The surname is very early and dates from the late 12th Century (see below)...