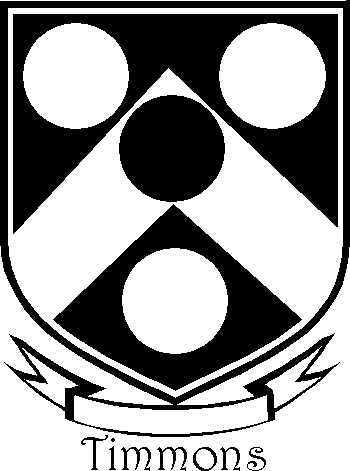 Get this crest printed on...
TIMMONS Family History
This is a medieval diminutive form of the Ancient Greek "Timotheos" and the later Middle English "Timothy." The original baptismal name translated as "he who honours god" although which particular God is not clear, except that "he" was pagan. However this did not stop the later Christians from popularising it in its own right, the first Timothy being recorded as the companion of St. Paul. The name was introduced into England by the Knight Templars, more commonly known as the Crusaders, after 1066, and all early forms are diminutives of one sort or another, the surname as Timothy being extremely rare...