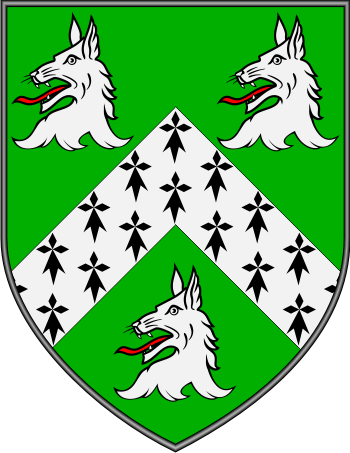 Get this crest printed on...
WYNNE Family History
This very interesting name is generally considered in modern times to be of Welsh origin, but in fact there are at least four possible origins. These are "Gwyn", Old Welsh, and possibly as it translates as "Fair", a descriptive nickname for an Anglo-Saxon invader. Next is "Wine", an Olde English pre 7th Century word and personal name meaning "the Friend". Then there is the Norse-Viking pre 9th Century "Hvin", translating literally as "Gorse", but probably a nickname for a prickly person, and finally "Wynn", an Olde English baptismal name which translates as "Joy". All early recordings are in England, these include Thomas filius Win (1255, Shropshire)...